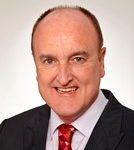 Gary Lyons 
Non-Executive Chairman
Mr Lyons is a successful and well respected Perth based businessman and is a shareholder and Managing Director of the Heiniger Groups Australasian operations – a position he has occupied for the last 25 years.
Mr Lyons occupies a number of public office roles, he is currently Chairman of both GWR Group Limited and Corizon Limited.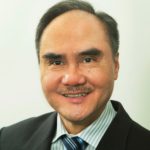 Tan Sri Dato' Tien Seng Law
Non-Executive Director and Deputy Chairman
Mr Law is a highly experienced investor with extensive business interests and investments in China and Malaysia.  He is currently the executive Chairman of T.S. Law Holding Sdn Bhd, an investment holding company in Malaysia, covering a diverse range of industries. These companies include those with activities in steel making and distribution, property investment and development and food and beverage.
Mr Law is the appointed Malaysian Business Advisor of Jinan Group of Companies of the Shandong Province, the People's Republic of China. He has a substantial interest in Ji Kang Dimensi Sdn Bhd, a company within the Jinan Group of Companies operating a steel plates manufacturing plant in Malaysia.
Mr Law is a substantial stakeholder and Deputy Chairman of Hiap Teck Venture Berhad, a Malaysian listed company engaged in distribution and trading of steel related products and as well as manufacturing of steel pipes.
Mr Law through Hiap Teck Venture Bhd, entered into a joint venture with Shougang Group of China (JV company name Eastern Steel Sdn Bhd), to build an AUD600 million 1.5 million MT of production capacity Integrated Steel Mill located on the east coast of Peninsula Malaysia.  He was previously the Deputy Chairman and major shareholder of Midwest Corporation Limited.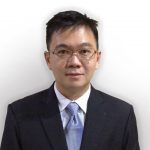 Chew Wai Chuen
Non-Executive Director
Mr Chew was a financial advisor with more than 15 years of industry experience, specialising in the provision of corporate and wealth management for ultra-high net worth individuals. With experience in South East Asia capital market and extensive networks of clients based in Singapore and Malaysia, Mr Chew will provide important contributions to the Board. He has successfully worked with a number of financial institutions in Singapore such as, Standard Chartered Bank, OCBC Bank and Credit Suisse Singapore.
Mr Chew is now a Managing Partner with a financial advisory firm, providing personal investing planning and wealth management for high net worth individuals and has a good track record of investment into junior mining companies in Australia and South East Asia.


Kong Leng (Jimmy) Lee
Non-Executive Director
Mr Lee is a mining engineer with more than 30 years of industry experience and is a member of AusIMM. He has successfully worked with a number of major Australian mining companies and has held senior positions with Hamersley Iron Ltd, Dominion Mining Ltd, Christmas Island Phosphates, North Ltd and Carey Mining Ltd.  Mr Lee is currently a director of ASX listed GWR Group Limited and Excelsior Gold Limited.
Mr Lee provides mining and corporate advisory services to the mining industry and was formerly a founding director of Terrain Minerals Limited. In addition, he has a successful track record with contract negotiations and company investment strategies.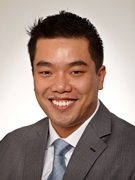 Teck Siong Wong
Executive Director and Interim CEO
Mr Wong has considerable international business experience having worked in Hong Kong, the United Kingdom and now in Malaysia and Indonesia after graduating with a Bachelor of Business degree from Swinburne University (Melbourne).
Mr Wong is involved with iron ore mining industry in Indonesia. He was previously involved in the sales and export of steel related products and was a director of a retail chain business in the United Kingdom, previously known as JW Carpenter Ltd. Mr Wong was working in the OEM plastic manufacturing industry in Hong Kong prior to taking up a position in the steel industry in Malaysia.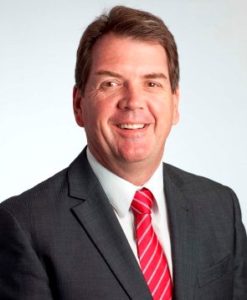 Russell Clark
Non-Executive Director
Mr Clark is a highly experienced and successful senior resource sector executive, and has more than 40 years' experience in corporate, operational and project development roles in Australia and elsewhere.
Mr Clark's experience includes being the Managing Director of Wolf Minerals, CEO of Azimuth Resources, CEO of Kasbah Resources and Managing Director of Grange Resources.  Prior to these roles he worked for Renison Goldfields for 18 years at numerous mining operations and spent eight years with Newmont where his final role was Group Executive of Operations, responsible for seven mining operations in Australia and New Zealand.
As Managing Director of Wolf Minerals, Mr Clark successfully oversaw the financing and construction of the Hemerdon tungsten project in Devon, UK an open pit mining operation and processing plant producing tungsten concentrate.
Mr Clark holds a Mining Engineering degree (BSc Hons) from the Royal School of Mines, London, UK and Graduate Diploma from the Securities Institute of Australia.  He is a member of the Institute of Mining & Metallurgy, AusIMM and a fellow of the Australian Institute of Company Directors.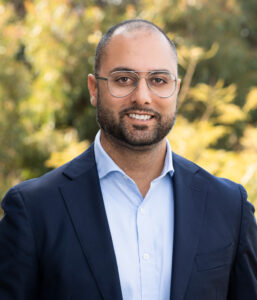 Mr Sonu Cheema
Company Secretary
As a Director at Cicero Group Pty Ltd, Mr Cheema has over 12 years' experience working with public and private companies in Australia and abroad. Roles and responsibilities he conducts include completion and preparation of statutory financial reports, investor relations, initial public offers (IPO), reverse takeovers (RTO), management of capital raising activities and auditor liaison.
He currently serves as a Non-executive Director and Company Secretary for several ASX listed companies within the mineral exploration and technology sectors.
Mr Cheema has completed a Bachelor of Commerce majoring in Accounting at Curtin University and is a CPA member. Having completed the CPA Program, his core competencies and key areas of focus include Financial Reporting, Management Accounting and Ethics & Governance.