Board & Management Profiles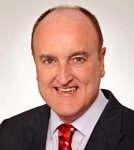 Gary Lyons
Non-Executive Chairman
Mr Lyons is a successful and well respected Perth based businessman and is a shareholder and Managing Director of the Heiniger Groups Australasian operations – a position he has occupied for the last 25 years.
Mr Lyons occupies a number of public office roles, he is currently Chairman of both GWR Group Limited and Corizon Limited.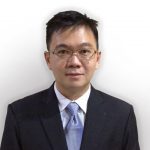 Chew Wai Chuen
Non-Executive Director
Mr Chew was a financial advisor with more than 15 years of industry experience, specialising in the provision of corporate and wealth management for ultra-high net worth individuals. With experience in South East Asia capital market and extensive networks of clients based in Singapore and Malaysia, Mr Chew will provide important contributions to the Board. He has successfully worked with a number of financial institutions in Singapore such as, Standard Chartered Bank, OCBC Bank and Credit Suisse Singapore.
Mr Chew is now a Managing Partner with a financial advisory firm, providing personal investing planning and wealth management for high net worth individuals and has a good track record of investment into junior mining companies in Australia and South East Asia.

Lee Kong Leng
Non-Executive Director
Mr Lee is a mining engineer with more than 30 years of industry experience and is a member of AusIMM. He has successfully worked with a number of major Australian mining companies and has held senior positions with Hamersley Iron Ltd, Dominion Mining Ltd, Christmas Island Phosphates, North Ltd and Carey Mining Ltd.  Mr Lee is currently a director of ASX listed GWR Group Limited and Excelsior Gold Limited.
Mr Lee provides mining and corporate advisory services to the mining industry and was formerly a founding director of Terrain Minerals Limited. In addition, he has a successful track record with contract negotiations and company investment strategies.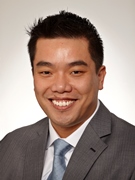 Teck Siong Wong
Non-Executive Director
Mr Wong has considerable international business experience having worked in Hong Kong, the United Kingdom and now in Malaysia and Indonesia after graduating with a Bachelor of Business degree from Swinburne University (Melbourne).
Mr Wong is involved with iron ore mining industry in Indonesia. He was previously involved in the sales and export of steel related products and was a director of a retail chain business in the United Kingdom, previously known as JW Carpenter Ltd. Mr Wong was working in the OEM plastic manufacturing industry in Hong Kong prior to taking up a position in the steel industry in Malaysia.

Mr Mark Pitts
FCA, B Bus
Company Secretary
Mr Pitts is a Fellow of the Institute of Chartered Accountants with more than 25 years' experience in statutory reporting and business administration. He has been directly involved with, and consulted to a number of public companies holding senior financial management positions.
He is a Partner in the corporate advisory firm Endeavour Corporate providing company secretarial support; corporate and compliance advice to a number of ASX listed public companies.
Craig Ferrier
Chief Executive Officer
Mr Ferrier has over 20 years' experience in the corporate and financial management of public companies gained as an executive and in advisory roles.
He has worked within a broad range of sectors including mining and exploration, venture capital, manufacturing and information technology, including roles within the BHP and Ansett groups.
Mr Ferrier is the Chief Executive Officer of GWR Group Limited, a major shareholder of Tungsten Mining NL. Immediate past positions include the role of CFO with mid-cap iron ore producer, Grange Resources Limited and immediately prior to that, as CFO of Aurox Resources Limited, Mr Ferrier oversaw the development of the Balla Balla iron ore project and the successful merger with Atlas Iron Limited.